Logistics is a complex business, where the slightest local malfunction can disrupt an entire delivery chain and create significant delays. Yet, due to the development of e-commerce in general and of Amazon specifically, customers are increasingly demanding: they want their purchases delivered quickly, at a time that suits them, and in a fluid manner.
For contact centers, this creates a high volume of repetitive calls. Handling all these repetitive requests proves often difficult. To improve the customer experience over the phone, free up employee time and improve performance, companies are increasingly working with intelligent voice agents.
This article presents 6 use cases of this innovative technology, particularly adapted to the logistics sector, which can be deployed in your contact center in just a few days.
As a smart assistant available 24 hours a day with no waiting time, the voice agent automates the processing of simple requests, and communicates with callers using everyday words. These intelligent voice agents are capable of routing and pre-qualifying calls, as well as end-to-end call processing.
Voice agents enable significant productivity gains, especially if they are deployed on massive and repetitive call flows. Here are the use cases that we have most frequently observed with our customers (La Poste Courrier, Colissimo...).
1. Automate parcel tracking by phone
Many customers call logistics carriers to know the status or the delivery time of their package. The voice agent can identify the package with a tracking number and give the caller information about its current location, next delivery steps, etc.
For example, the Track and Trace service of La Poste was receiving 300,000 calls per year about tracking of registered mail and packages. Informing callers of the status of their shipment had no added value for the agents. An AI voice agent was therefore deployed, able to identify the mail concerned from an alphanumeric tracking reference, and to provide information on the delivery status. The customer's needs are immediately addressed and the agents can focus again on their core business.
If you want to learn more about this use case, you can download our La Poste Courrier case study here.
2. Automate delivery scheduling over the phone
Voice agents can go a step further to make the customer experience more fluid. When a person calls to inform that they will not be available when their package is delivered, the voice agent can help reschedule the delivery.
The voice agent identifies the package thanks to its tracking number and finds an alternative by discussing with the caller, for example by rescheduling the delivery to another time, organizing a drop-off at a neighbor's house or at a drop-off point.
This use case is best suited to more mature companies. Without taking up agent time, the voice agent helps customers find the right solution for their situation.
If you want to know more about this use case, you can find a demo video of a phone conversation between a voice agent and a customer, here.
3. Absorb seasonal overflow from the contact center
As the holiday season approaches, contact centers are generally overwhelmed with calls due to an increased number of orders. Customers are often impatient, stressed and want to know the status of their package, whether it will be delivered on time for Christmas, etc. At these times, not getting answers can lead to increased customer dissatisfaction. This can be a very difficult period for call center teams.
When agents are no longer able to manage such a large flow of calls, the AI voice agent takes over and is activated in overflow mode. To reassure the customer that his request has been taken into account, it can deliver a standardized message to callers and/or trigger the sending of an SMS referring to the website.
In the run-up to Christmas, Colissimo called on calldesk to handle overflow calls in its contact center. The voice agent was handling customer calls when no advisor was available. Under high pressure, the employees saw their workload lightened. And callers were not left unanswered.
4. Automate help desk requests over the phone (voice-enabled BtoB Helpdesk)
When a problem arises with their work environment, many employees contact the internal help desk by phone to find a solution quickly. But logging tickets can be frustrating for call center agents, especially when it comes to the simplest requests.
A voice agent can then be deployed as a dynamic FAQ. It starts by pre-qualifying the nature of the problem, then explains to the caller how to solve it autonomously, using simple instructions.
If the bot identifies that the problem is more complex, it records key information about the caller's request, then triggers the creation of a ticket according to the level of criticity of the difficulty encountered. It then transfers the call to a qualified consultant.
The user support service of La Poste received more than 400,000 calls per year, to manage malfunctions related to the group's 300 apps. To facilitate the handling of these calls and save time for the agents, a voice agent was deployed on this use case and allowed to smooth the users' path internally.
To learn more, read the testimonial from La Poste here.
5. Automate calls related to absent postman
Call center agents receive many calls from customers reporting that the mailman or delivery person has not arrived. Although these calls have little added value for agents, customers need to be reassured that a new delivery is scheduled.
The voice agent is able to understand the reason of the call, to identify the caller and to help them organize a new delivery.
Also at La Poste, a voice agent has been deployed to automate the registration of such complaints. This use case represented 500,000 calls per year. Thanks to the virtual agent, 95% of the call flow is now automated, freeing up valuable employee time.
6. Measuring customer satisfaction
A good delivery is an opportunity to make the customer happy! Whether it is to develop customer retention, increase loyalty or improve the company's NPS, it is very important to know the level of customer satisfaction in order to be aware of the performance of your service and, if necessary, to find areas for improvement.
At the end of a phone call, or as an outbound campaign, the voice agent asks basic satisfaction questions to customers (measurement of customer satisfaction score, customer effort, verbatim...).
The advantage of implementing a smart virtual agent on this type of operation is that customers leave 50% more opinions during a conversation in which they are already engaged, than if they were solicited 24 hours later!
And finally, here is a GIF representation of the automation matrix that our Product and Customer Success teams provide to identify the use cases to be automated as a priority at the end of the contact center diagnostic work!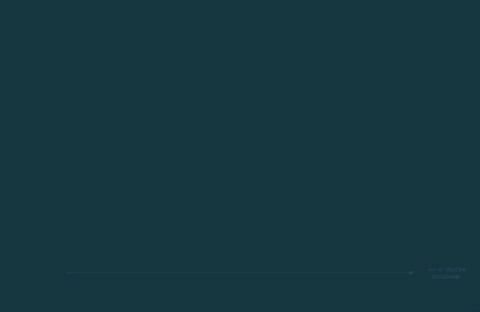 Now you have a better idea of what voice agents can do for your contact center! This list of use cases is of course not exhaustive, and we frequently build custom conversational agents adapted to our customers' use cases.
Do you have an automation need? Contact us to find out if your use case can be automated.
Our teams can also perform a diagnosis of your contact center to help you design the voice agent that meets your needs.