To deal with recurring call spikes, to improve the customer experience or to free their employees from low-value-added tasks, many companies in the energy field consider investing in an AI-powered voice agent, or "callbot".
Relying on artificial intelligence, the voice agent is a cost-effective and promising solution. This intelligent voice assistant is available 24 hours a day with no waiting time. The AI-powered voice agents can communicate with callers in natural language, and automate the processing of their simple requests.
AI voice agents can handle calls from routing to pre-qualification, as well as end-to-end use cases. But how can you choose the most relevant use case for your company?
In today's article, we'll look at 10 use cases that are particularly relevant to the energy field and that can be easily deployed in your contact center.
1. Automate the unique ID number search
When an individual or a professional wishes to change energy supplier, he often needs to get a unique identification number in order to arrange the connection of his/her house to the supplier's network.
Deployed on a specific number or at the output of one of the IVR branches, the voice agent can identify the customer's name and address in order to retrieve the information from the database, and deliver the ID number directly to the caller.
Since 2018, calldesk has been collaborating on this use case with Enedis. While handling these recurring calls used to require 20 FTEs nationwide, implementing the conversational agent has enabled a 75% self-service rate, allowing about 15 agents to be reassigned to more meaningful tasks.
If you want to know more about this use case, you can find the Enedis testimonial on our website.
2. Make it easier to book an appointment with a technician
Customers often need to schedule the intervention of a technician at their home for maintenance operations, interventions in case of malfunction, installation or meter reading...
By asking the customer questions in natural language (day-to-day speech), the voice agent understands the reason for the appointment and checks its eligibility. Then it schedules the appointment at the best time according to the availability of the customer and the staff.
3. Automate meter reading transmission
Many customers prefer to send their meter readings or consumption data to their energy supplier by phone. The AI-powered voice agent can identify the caller from his contact details or customer number and register the reported value.
If you want to know more, you can find here a video of a conversation between a conversational agent and Mia, a customer who wants to send her meter reading to her energy provider.
4. Handle spike calls in the contact center
Whether it's a recurring seasonal spike or a one-time event related to a major weather phenomenon, energy companies' contact centers can often be overwhelmed with calls to handle.
When teams are unable to handle all incoming calls, for example because many customers are reporting outages, the voice agent can take over and run the show.
If no representative is available, the robot keeps a record of the customer's contact information and the nature of the problem, and then sends this information via email to the right competence center in order to set up a callback in off-peak hours.
5. Automate the update of a contract
A customer wants to change some information about his/her contract (bank details, payment method...) or to report a move?
The voice agent can identify and authenticate the caller, and gather the relevant information in order to update it immediately in the IS or the CRM. The customer's need is addressed immediately and in complete autonomy, without the need for a human agent to intervene.
6. Perform an energy bonus or welcome bonus simulation
Many customers or prospects consider calling a company following an advertising campaign, for example to find out how much they could benefit from by changing supplier. An AI-powered voice agent can check the prospect's eligibility or simulate the amount of their entitlement.
To do this, it will ask simple questions in natural language, and collect the information needed to run the simulation. Customers can then be transferred to a representative in order to conclude the subscription.
7. Automate simple information requests over the phone
McKinsey estimates that agents in contact centers spend 40% of their time handling non-value-added tasks. Answering simple, high-volume questions from users is one of them.
By implementing a voice agent that acts as a dynamic FAQ, the robot identifies the nature of the problem and explains to the caller how to solve it autonomously. It can also send a more detailed help note via sms or email.
8. Assess customer satisfaction
Whether it's to improve customer retention, increase customer loyalty or develop the company's NPS, having reliable data is the key to customer service!
The voice agent can ask basic questions about satisfaction, at the end of a call or during an outbound campaign, in order to gather quantitative feedback (customer satisfaction score, customer effort, etc.) and qualitative feedback (verbatims) from customers.
The advantage of implementing an AI-powered voice agent for these simple tasks is the time saved for the agents on the one hand, and the higher number of responses on the other hand (customers are more likely to leave a review at the end of a conversation in which they are already engaged, than when they receive an email afterwards).
9. Keep track of overflow fuel orders
When temperatures drop, many customers call their energy supplier to order fuel for their boiler. Some unanswered calls may lead to lost sales.
The voice agent can be activated on overflow to document the type of fuel desired, the customer's address and the amount of the transaction.
10. Automate invoice management and unpaid reminders
Interested in reminding your customers that they have an outstanding due date or that a debit is due soon, and you are aware that not all of them read their emails or notifications sent to their app?
The voice agent can call the relevant customers to let them know about the upcoming transaction. It's even possible to arrange for remote payment directly via the voice agent.
And last but not least, here is a GIF representation of the automation matrix that our Product and Customer Success teams provide you with to identify the use cases to automate as a priority after the contact center diagnostic work!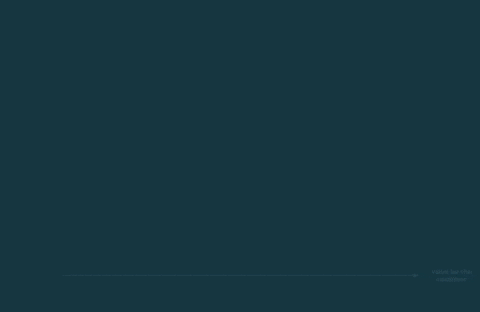 You now have a better idea of what voice agents can offer to your contact center! The list of use cases is of course not all-inclusive, and we frequently develop custom conversational agents tailored to our customers' use cases, just as we did with Enedis, Dalkia and, more recently, Suez.
Looking for an automation solution? Contact us to find out if your use case can be automated.
Our teams can also perform a diagnosis of your contact center to help you design the AI-powered voice agent that best suits your needs.